Karan Johar is happy the Khans are failing
This piece of news below was posted by Rajeev Masand. We are sharing it here because it's quite interesting. See, when we were reading it (the first paragraph), we thought of Karan Johar because some time back he said this. At that time, we thought he was genuinely concerned for the state of the industry and the audience. This past year, we have seen how matlabi and manipulative KJo can be. When we continued on to the next paragraph in Rajeev's, it WAS about Karan Johar and how he is saving Bollywood!
Now it all makes sense! We told you Karan Johar is a marketing genius!
By riding with the current crop of actors in Bollywood and supporting them, Karan gets to:
Be more popular and known, which increases his chances of making money because he is a bankable face. For example, his hosting gigs, his radio gigs, his MC gigs or his Guest of Honour gigs.
Help his Dharma Productions stay afloat by either producing or co-producing any of these actors' projects
By having easy and direct access to these actors, which will make directors and writers go through him to get that access. If they do go through him, most likely he will co-produce the project.
Become IT person among the current lot. He will be much more important than a manager or PR-person.
His list of connections is as strong as every or in fact, it is getting stronger!
So, we are guessing that Karan's plan was to oust the Khans because he is not gaining anything from them. Probably the success of his productions that didn't star any of the Khans or Kumars or Devgans have proved to him that the younger lot is able to generate money. As you know, Shah Rukh Khan and Karan Johar were tight years ago. They broke up when a Junglee Billi came between them. Since then, their relationship has not been the same. Kebab Jo decided to direct three new Kebabs in 'Student of the Year' and all SRK was pissed! Because SRK took it for granted that KJo will always make a film with him or that he will always be in KJo's films. This was also something that Karan said himself when his films with SRK and Kajol were doing well.
Karan Johar in 2016
"Today, there is a need for fresh and new talent. One doesn't want a same actor playing the role of a father or mother every time. It is all about finding new and fresh talented people as people praise also and there is acceptance as well," Johar told reporters at an event.

The 44-year-old "My Name Is Khan" director said he gives a lot of importance to casting in his films.

"As a producer, I never get involved with casting as it the job of a director. When I am a director, casting is an integral part of the film. Today there are variety of characters in a film that have so many layers and shades."
So, that phase probably made KJo realise that he needs to train the new lot and make them strong enough so that he and his production house can piggy back on them all the way to the bank. When he said that the Khans must go years ago, he meant that they must go to make place for his minions. After all, he is the one who said he couldn't afford them anymore so they need to go!
Today, Rajeev Masand pretty much confirmed what we have been guessing all along. It's really smart on KJo's part to stay relevant and keep his company afloat. He ain't no Aditya Chopra so he doesn't have YRF's money either. So what does he do? He walks alongside star kids, promotes them and along the way, grab any outsiders who have been doing well. He gets to have easy access to them, produce their films and get even more popular with them by his side.
The story below from Rajeev Masand is to let you know that KJo now runs with the young crowd and you should support him and not the Khans. The trip to the PM was to show off to the Khans that he has the support of the younger lot and he doesn't need them anymore. He is carrying all of these young stars forward and will be supervising their every step in Bollywood.
Smart, isn't it? He is trying to tell the Khans: it's us against you!
Check out the story below.
United We Reign

The buzz in industry circles is that the younger crop of Bollywood actors have decided to stand united and support one another instead of competing against each other. In light of the duds delivered by the three superstar Khans last year

and the audience's receptivity to quality films with younger actors, there's a concerted effort to hold hands and usher Hindi cinema into a new direction by Gen Next, who sense a realistic shot at taking over Bollywood's top spots in public perception, once occupied by the now-ageing Khans.

Recently a gaggle of younger stars flew to Delhi to meet Prime Minister Narendra Modi and speak on behalf of the Hindi film industry. Notably, the bunch included Ranbir Kapoor, Ranveer Singh, Varun Dhawan, Sidharth Malhotra, Rajkummar Rao, Ayushmann Khurrana, Vicky Kaushal, Alia Bhatt and Bhumi Pednekar, but none of the senior superstars.

The gang sportingly shot a video supporting Vicky's new film Uri, and most of them showed up the following day for a special preview in Mumbai. The writing on the wall is clear: stand united and we might end the nearly three-decade-long Khan dominance.
Seriously, though? You think the younger crop of Bollywood actors care about each other? If anything, they are smarter in hiding their jealous or envy. Back then in the 90s, actors were openly taking jibs at each other with no shame. Now it's different and most likely it's because of the PR people involved. Most of them have the same PR people so they cannot afford to piss off their other actor clients. That's why they all pretend to be in unity and support each other. It's a well-played plan. Let's see in the next 5 years how things will be for the younger crop of Bollywood!
KJo apparently disturbed over the KWK controversial episode
This is from Mumbai Mirror:
Karan Johar has been steadfastly — and quite obviously — silent about Hardik Pandya and KL Rahul. The cricketers were suspended by the Board of Control for Cricket in India after Pandya's sexist and racist comments on Johar's show recently. Johar, who is a social media junkie, has not posted anything about the matter yet, but the extent to which the episode has affected him was evident at a party at a Bandra five-star earlier this week. Other invitees to the party told this diarist that each time the topic came up, he simply said, "Oh, god!", and that he certainly did not expect the fallout to be so huge.
Yeah right! He really did look disturbed on the way to meet the prime minister! If anything, he is happy that these two mindless cricketers have made his show relevant again. Now people will watch his KWK episodes to see what happen, to see if anything controversial happen again. It's a great marketing tactic. Guess that's why he had a house party on a weekday, he had a reason to celebrate!
Speaking of which,
I actually would not like to talk about them but this is way too funny to not be shared 😂 the moment of destruction. pic.twitter.com/fSyzbIyd5W

— saumya. (@dilsevirat18) January 15, 2019
By the way, dik this idiot actually say this on the show:
"At a party my parents asked me acha tera wala (women) kaun sa hai (Which are your women)? I said yeh, yeh, yeh (pointing out women) and they were like waah proud of you beta," he revealed while explaining his parents' casual attitude.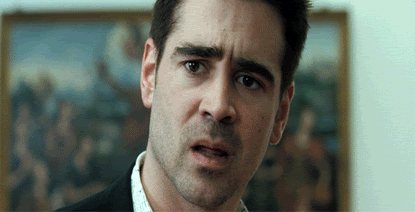 Are his parents pimps or something?