Deepika and Ranveer: There should be a limit
Just so we are clear and no one gets confused, this is not what these two said. We just realised that putting a title like this might indicate that they did, but no that's not the case here.
Alright so, a lot of you have been commenting on how we didn't share on these interviews or rather WTF statements that both Ranveer and Deepika have been giving to the media.
Alright, so when we read what Deepika said about Ranbir not attending her wedding, we were like:
She gave a really good first answer then her brain went haywire! Actually, she has a right not to answer questions about Ranbir. Just shut them down like a pro and she won't be asked about it. If she answered one person, she will have to answer the other one. It will keep going on and on. She is married now, she has a right to not answer questions about Ranbir. She should just take Varun Dhawan's advice on this: With all due respect to everyone, screw everyone. But you know Deepu, she is a people pleaser. She will say that (Varun's advice) and then be like, "but that's just how we are, this is our relationship". People add salt to wound, she adds sugar to coat!
Here is what Deepika answered in regards to Ranbir not attending her wedding:
We've not spoken. I mean, we spoke before the reception but we have not spoken after. But, that's him. I'm not surprised at all. But, that's the relationship we share and that's the beauty of that relationship; so much is said without saying much at all.
Thank you, Deepu for giving us a really good reason when people ask why they have never seen our so-called boyfriend, Aditya Roy Kapur. "Aunty, that's the beauty of our relationship, we no talk, no see: that's love, aunty. Aap ko kya patah! Millennial love kya hai!"
This was asked by Jitesh, right? The editor of Filmfare? He should very well know that Ranbir's dad is currently undergoing treatment for stomach cancer. If he knew that, which we know he did, he shouldn't have asked that question. And they are using this as the main promo for the whole interview.
It's a little controversial as he is trying to ignite a fire. But as usual, instead of adding petrol to the fire, Deepu added water with her answer. It is high-time she stops answering questions about Ranbir. She keeps letting the media ask and they keep pushing.
Look at Katrina and even Aishwarya, they don't get that many questions regarding their exes. Kat gets it at the beginning of an interview but then ends up giving an answer that leaves everyone confused so she is not asked about it further. Aish did not speak about Salman until recently on BollywoodHungama. Then, she spoke again or rather hinted at Salman when she was asked to give her thoughts about the #MeToo movement.
But the thing is, we see both Deepika and Ranveer's point very well. They are both outsiders and they know it. They know they are just players in this Bollywood game, which is run by power, nepotism, and money. Why go against the sharks when you get to play with them? That's a saying, right?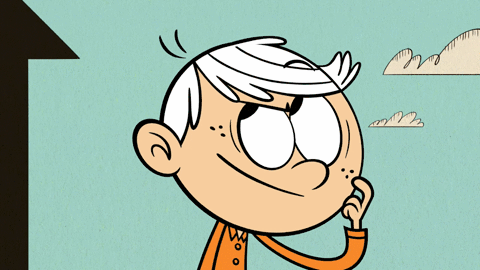 That's what we are trying to say. With Deepika, it is like she realised the mess she made when she spoke against Ranbir after they broke up. Since then, she has been trying to make things better. Like this answer of hers, she spoke her truth then realised what she did and sugarcoated it. There can be two things here: One is she knows how powerful Ranbir & co are, two is she wants to work with him in the future and does not want to screw this up.
Continuing with the same WTF statement…
In the same interview, Deepika spoke about the first time she met Ranveer.
I was at YashRaj and he was there and he was flirting like it's nobody's business and he was dating somebody else at this point and I was smiling to myself and told him, 'You are flirting with me.
So Ranveer was with Anushka and flirted with her. Didn't Anu mention on KWK how big of a flirt he is? Anyways, flirting does not mean sleeping as in cheating. Always wondered why Anushka was so adamant to deny that she and Ranveer were a couple. Even her family joined in denying the rumours.
Maybe it was the attention that Ranveer was bringing in, the media was calling him an attention-seeker, how he is turning off other actresses and all that. Maybe Anu was scared she wouldn't get film offers or maybe she was advised to do so by Mr. India.
It seems that celebrating this much about their wedding, having so many receptions and all that, both Deepika and Ranveer remained high from these celebrations. This is the only explanation that will make their WTF answers/comments bearable and laughable. Or is it because they kept their wedding a secret for so long and now after it's all done and over with, their brains are exploding!
Speaking of their wedding, Ranveer recently gave an interview where he said this:
The actor says someone "very senior" in the film industry told the couple after the wedding that as youth icons their tying the knot has "reinstated everyone's faith in the institution of marriage".

"In the day and age we live in, the concept of marriage is questioned sometimes. This person told us how this has made a socio-cultural impact. To make a commitment is a positive sign. I feel lucky and blessed. As cliche as it sounds, she's literally the best thing to have happened to me," he says. – News18
Was it the same journalist who made Anushka Sharma believed that she invented marriages? Could be that she is a fangirl of both Ranveer and Anushka!
Jokes aside, the very senior might just be:
Honestly, though, everything lately in Bollywood has been PR-driven. It is like that particular celebrity is the first person to do such a thing. Remember how Bebola praised herself for being the first pregnant woman to work in Bollywood! Yeah, that phase! Then she got back to work soon after the birth and praised herself again!
Most recently, we had the PR-driven pregnancy of Neha Dhupia. Everything about her pregnancy was in the media and not to mention how she and her husband turned their affair into a fairytale romance. She is close to Karan Johar so there is a huge chance he gave her pointers on how to get publicity when you sneeze.
Now, we have PR-driven articles for celebrities, who have tied the knot. As if they are going against the way nature works by getting married. Maybe they are going against the nature of Bollywood by getting married at the top of their careers. Expect every move now to be highly publicised: marriage, pregnancy, new baby, pregnancy, second baby and so on…
We miss the time when stars used to keep their spouses or partners and children hidden!