Bollywood Blind Item – April 2020 – 13
Anyone who reads the blind item below will be able to figure out who this is about! Nothing surprising about this. Bollywood people have always lived in their own little bubble where they think everything is about them! Have they realized anything different? Has their bubble burst a little?
Anyways, this actress made her big debut on Instagram and to be honest, we are a little disappointed she didn't name her account, Bebola! Dumb Ki Dola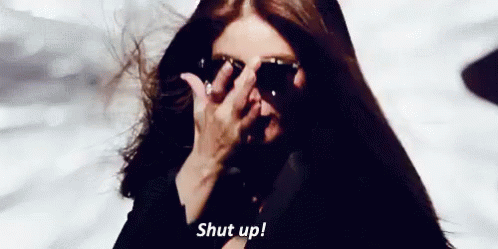 We have been planning, though, to share all her pics posted and recaption them the way they should have been in Bebola's inner voice! We wonder if she has two phones now, one with her personal account on it and another one with the official account logged in?
Check out the blind item below from Rajeev Masand. It's a good thing that internet still works in this lockdown. Just imagine if it didn't, we will all be pulling our hair out!
Holding the Mirror
A popular actress has found a way to keep herself occupied during lockdown. She's been scouring through social media, especially Instagram, to see what other Bollywood folks are up to and each time she comes across a video of an out-of-shape star wife working out in too-tight fitness gear or a has-been actress sharing baking tips, she shares it in her circle for a laugh.
The actress has a knack for spotting those who look especially uncomfortable in their workout videos, identifying 'actors' whose talents are limited to how many pull-ups they can manage or singling out for ridicule those who seem to lack the basic sensitivity to not share pictures of elaborate home-cooked meals when so many across the country are starving. Her sarcasm and emojis that accompany these photos and videos on her WhatsApp group are hilarious, a group member reveals.
None of them seem to notice the irony that they're not any different from the folks they're laughing at. Ensconced in their own bubble as the real world struggles.
Copyright secured by Digiprove © 2020 OSOP Admin